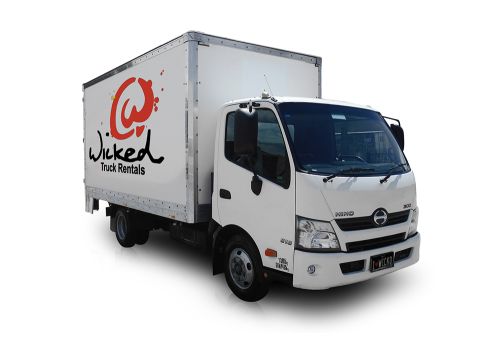 Moving Truck
book now
Automatic Transmission
Power Steering
Air Coniditioned
19m3 Capacity
Hydraulic Lift
Seats 3
CD/Radio/Bluetooth
Car Licence Okay
Approx. Cargo Dimensions: 4.2m x 2.1m x 2.1m
Wicked Truck Rentals' moving trucks are a great option for one-off tasks like relocating home or office furniture or for your ongoing commercial needs.
We provide quality, reliable vehicles at very affordable daily rates, and unbeatable discounts for weekly or monthly hires, along with all-inclusive long-term leasing options also available for businesses all over Australia.
Get an instant quote and book online now, or speak to us if you would like to enquire about custom long-term leasing options.
Disclaimer: The vehicles and information featured here should be used as a guide only. Vehicles and the accessories, features and dimensions may vary from location to location. Vehicles are subject to availability and may not be available at all locations. Licence requirements may vary per state, please check at time of booking.